About Us
Event Travel Management
Our organisation, Drive Elements, operates in travel related events within the automotive sector. Our range of activities include both the conceptualisation and the implementation of specific and tailored events, whether corporate, incentive or club. The corresponding organisation of technical equipment, the hospitality areas and the administrative affairs of each event will of course be taken care of by us. If desired, then we can also cater for extras, such as filming, photoshoots, test drives, helicopter rides and additional highlights throughout your event, such as rafting, speedboat riding, ziplining and trips through Venice in a gondola.
It's more than just a job for us, it's a way of life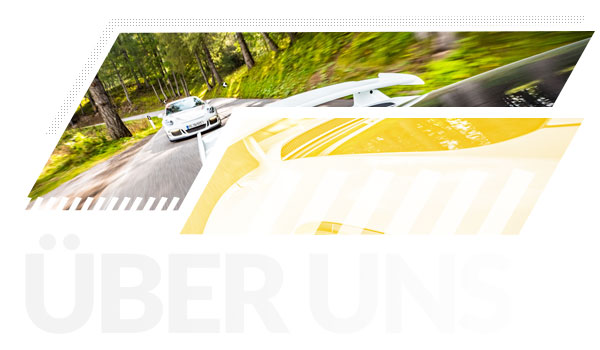 We organised an event with Drive Elements, and what can I say? They are a professional, organised and driven team that knows its industry inside-out. Thank you for your know-how and I hope to have a chance to work with you again!

We were with a group at an event with Matthias Malmedie and we can only say "AWESOMEEE!" A big compliment to Drive Elements for the super organisation! Despite the changing weather conditions (sun, fog, heavy rain), everything went well and we could even enjoy the helicopter tour of the Dolomites! We know our vehicles like never before (40L / 100km average consumption says it all)! The passes of the Dolomites are simply peaks, narrow curves, long straight, and down again into the pure madness! We're looking forward to the next event and are sure to be back!

Drive Elements just has to be experienced! Top people, top organisation, top hotel, top service and especially amazing tours! We are always happy to be there! We are looking forward to next year! Thanks to the whole team and keep up the good work!

With piston strokes, engine sounds, V8 rattling and V10 screams ... through rain, fog, sunshine, dry and passes, and with the ingeniously timed and flexible program of the organisers Call Michael and Call Oliver of the Drive Elements team, even through the air ? above the Dolomites and old war history; simply unreal ??? .... The day yesterday was so amazing for me and I would like to say a massive thank you again! In addition, the colourful team from near and far. ? Even a safety car leader with no less than Matthias Malmedie at the wheel, who is not only mega cool on TV, but also in real life ? ? A brilliantly crazy day with crazy people and the same goal ... having fun and returning safely to Hotel Call again ? applause applause. I hope it does not take all too long until the next time ... ?